Every year the leadership teams from each locally-owned Guardian Pharmacy gather for a three-day conference called the Pharmacy Management Meeting (PMM). Fred Burke, Guardian's CEO, first created this annual event as an opportunity to review prior year results, celebrate achievements and discuss upcoming industry challenges. The conference is chockfull of meetings, panel discussions, breakout sessions, dinners and fun events.
This year's PMM took place at the Loews New Orleans Hotel. A record-breaking number of guests also joined us at the event, including sponsoring companies, board members, investors, and Senior Care Pharmacy Coalition members.  
Celebrating Growth and Opportunity
Every year, the PMM provides attendees with insight on the state of the business as well as industry updates and forecasts delivered by Fred Burke. This year, Burke discussed the growth Guardian has seen year-over-year since 2004, which has supported us in achieving scale and running our operations more efficiently. The team also discussed Guardian's national sales effort and the importance of building and maintaining valued relationships with our current customers, some of which presented at this year's meeting.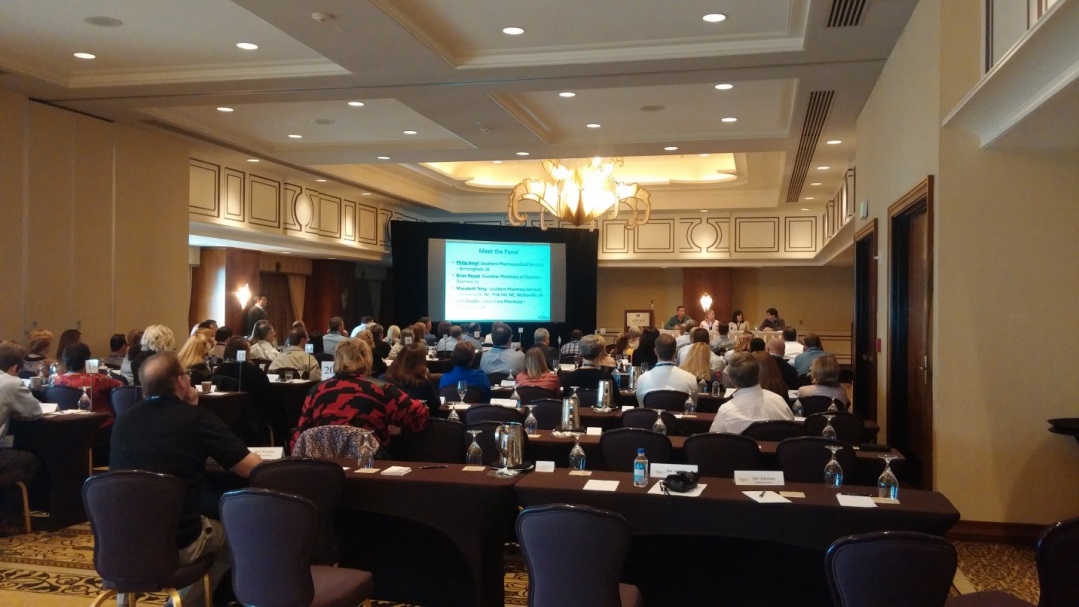 Collaboration
The Guardian business model showcases entrepreneurship, and each pharmacy is one piece of the puzzle. The big picture comes to life when we all collaborate on best practices and brainstorm together.
The PMM is an excellent opportunity for our pharmacy leaders to learn from each other and improve their processes. This year's collaborative highlights included a panel discussion on how to more effectively meet the needs of our ALF clients. By sharing insight and experiences, the pharmacies mutually benefit from one another and can work together toward providing the highest standard of service.
Service Excellence
Guardian also celebrated key organizational accomplishments at the PMM including the "Pharmacy of the Year." This year's award went to Saliba's Extended Care Pharmacy for their exceptional growth and service to customers.  Jeff Tuch, VP of purchasing and payor relations, and Chris Arnold, purchasing manager, were also recognized for their extraordinary contribution to the development of purchasing initiatives with our wholesale and generic suppliers.
All in all, the 2015 PMM was a great success, and we look forward to next year's event in Nashville!