Once a year, pharmacy presidents, management staff and the corporate support team come together for the Pharmacy Management Meeting.
This annual event gives management teams the opportunity to share what their pharmacy has accomplished over the past year and what their plans are for the coming year.  Pharmacies are also acknowledged for their hard work with performance and excellence awards.
The 2017 PMM was hosted at the Marriott hotel in Atlanta, GA, where Guardian's Corporate Support office is located.  This year's theme was "The Power of Team" and attendees participated in several fun team-building activities.
One of these activities involved painting a mosaic map of the Guardian Pharmacy locations.  Each person contributed a painted square and the group put the pieces together to make it whole.  Everyone had a great time participating!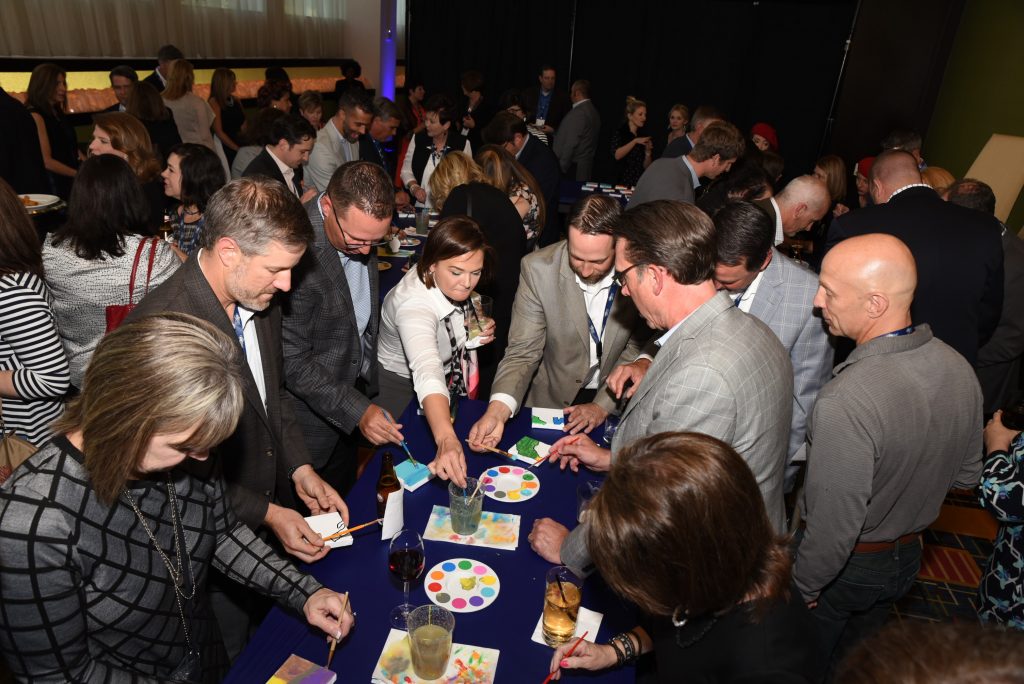 At the event, pharmacies were also recognized for their successful performances in 2016.  Some of the awards given were for Patient Growth, Profit Growth, Gross Margin, and Pharmacy Excellence.
The most sought-after award of the night was 2016 Pharmacy of the Year.  This year, the team at Guardian Pharmacy of Northwest Florida went home with the prize.  We are proud to have this hard-working team as part of the Guardian family!