In February, Guardian Pharmacy Services hosted its annual Pharmacy Management Meeting (PMM), where local pharmacy leadership teams are honored for the outstanding service and support they provide to long-term care communities.
This year's event was held at the BoardWalk Inn Resort in Orlando, FL.  Attendees enjoyed catered meals by the poolside and team-building activities like carnival games and a golfing tournament.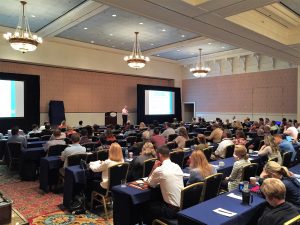 Over the course of the two-day meeting, a variety of long-term care topics were covered, including compliance, clinical support, best business practices and community involvement.
One of the most memorable moments of the PMM was when Kyle Simmons, president of Boomer Solutions (Guardian's partner pharmacy in Oklahoma), told an emotional story of how his pharmacy's personal service to one facility helped save the life of a close friend Kyle had known from his childhood.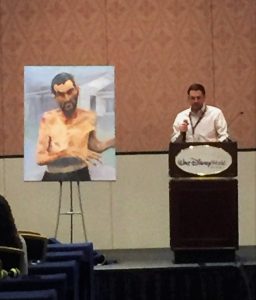 To commemorate this person, Kyle had a painting drawn of the man to show the painful struggles he had endured during his life.
Kyle described how his personal connection to the man confirmed why he entered the long-term care pharmacy business: to help others.